SKF Pulse™
Predicting rotating equipment issues is easy with SKF Pulse. This portable Bluetooth™ sensor and free mobile app allows you to quickly evaluate asset health on demand to prevent machine failure. Get expert advice from SKF without investing in complex technology and training.
Depend on SKF Pulse:
On-the-spot machine diagnostics with visual alarm indicators
No need for training or diagnostic expertise
Connect directly with SKF experts for analysis and diagnostic reports
Pulse Check diagnostic reports include recommended corrective actions, if required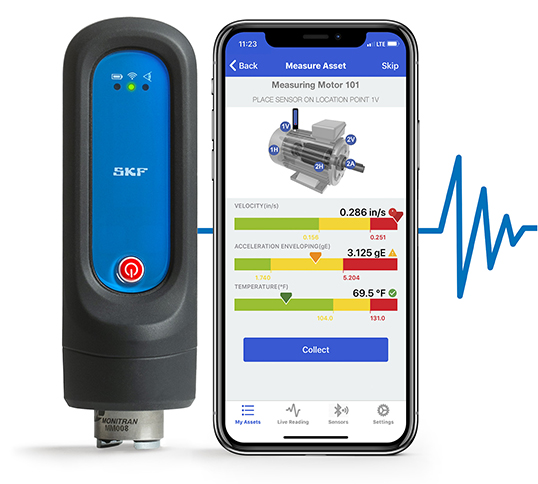 For more information about SKF Pulse™
SKF Pulse™ – Machine Monitoring Made Easy
Contact your nearest BDI location for additional information or complete the form below.
---