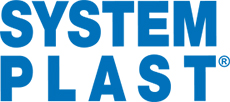 System Plast® SpeedSet™ Brackets

What if the complex was made simple?

Whether it is 12 oz to 24 oz or 32 oz to 64 oz, line change overs to accommodate different packaging sizes can waste precious time and resources. System Plast® SpeedSet™ Brackets solve conveyor line change over problems…quickly. The benefit of SpeedSet Brackets is to preset conveyor guide rail adjustability that is fast and accurate without the need for tools. System Plast SpeedSet brackets are fast because a simple push on the end knob moves the rod, clamp, and guide rail. Within seconds, each rail holding point can be adjusted, saving valuable time online changes.

SpeedSet is accurate due to the innovative positioning spacer design. Customized to individual product requirements, positioning spacers accurately holds the rod and guide rail in position. Simply set the rails in "Home Position" for largest containers and insert the positioning spacers for consistent spacing on smaller containers. Remove the blocks to return to the original "Home Position."

Contact your nearest BDI location for more information about System Plast® SpeedSet™ Brackets or view PDF to see how one plant reduced changeover time from 4 hours to 30 minutes per occurance.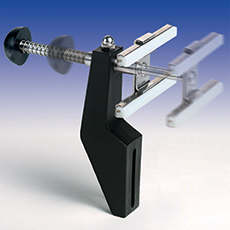 hello